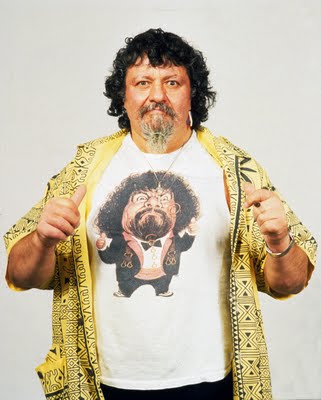 I'll admit it. In high school and college I followed pro wrestling. And one of the great characters of that time frame was Captain Lou Albano.

So it's sad to hear that Albano, at right, has died at the age of 76.

Albano was with World Wresting Entertainment from 1983 to 1996, when he was inducted into its hall of fame.

Albano also played Cyndi Lauper's father in her video for "Girls Just Want To Have Fun" in 1983. According to WWE, Albano took credit for her success.