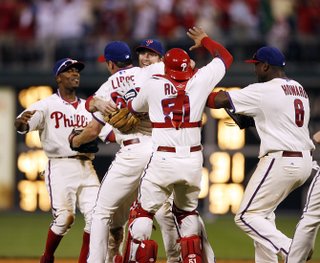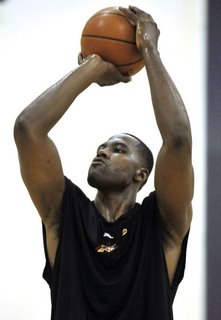 As October dawns, it's a great time to be a sports fan:
The National League Eastern Division champion Phillies, above in an AP photo shown celebrating their division title, open the Division Series Wednesday at home against the Milwaukee Brewers.


The 76ers, with new power forward Elton Brand, at righ in an AP photo, began training camp on Tuesday. The team expects to contend for the NBA Eastern Conference title this season.


The Eagles, despite their awful loss Sunday night in Chicago, are still among the top teams in the NFC. Unfortunately, they play in the best division in football.
Undefeated Penn State has risen to No. 6 in the country in college football. The Nittany Lions' chances to play for a national championship may come down to an Oct. 25 game at Ohio State.
Let's hope that when Halloween comes, I'll feel the same excitement.