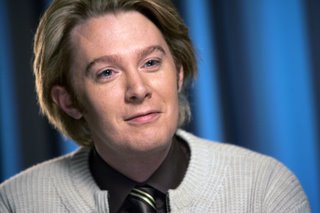 After years of speculation, former "American Idol" runner-up Clay Aiken admits in a cover story in People that hits newstands Friday that, yes, he is gay.
Not that there's anything wrong with that.
Aiken, shown above in an Associated Press photo, has an infant son who was conceived by in-vitro fertilization with friend and producer Jaymes Foster. Aiken said it was his son who brought him to the realization that he could no longer hid his sexual orientation.
"It was the first decision I made as a father," Aiken told the magazine. "I cannot raise a child to lie or to hide things. I wasn't raised that way, and I'm not going to raise a child to do that."
Fans of speculated since his 2oo3 "Idol" appearance that Aiken is gay. As one Mercury colleague, an avid Idol fan, said this morning when hearing the news, "I feel vindicated."
To read the story, click
here
.