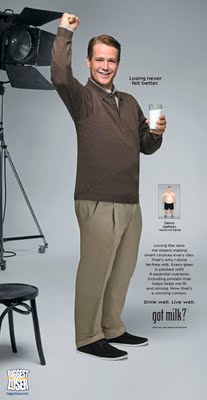 Tuesday night was the live finale of season 8 of "The Biggest Loser" on NBC. My wife and I are in awe of the transformations the 16 contestants make from the the start of the show.
This season's big winner, Danny Cahill of Broken Arrow, Okla., at right, is literally the biggest loser in the history of the program. Cahill, who weighed 430 pounds when this season started in September, lost a staggering total of 239 pounds -- the most in the show's history -- to win the $250,000 prize.
The weight Cahill lost is 5 pounds more than what I weigh.
After 6 months and 3 weeks, Cahill lost 55.58 percent of his previous body weight.