Scrolling through the international wire is something I don't do on a regular basis, so I had missed this story when a colleague pointed it out to me.
It seems the National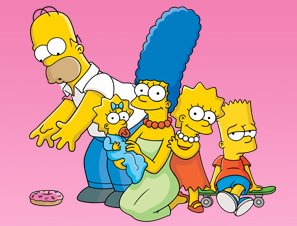 Telecommunications Commission in Venezuela doesn't like "The Simpsons."
Well, maybe they do like them, but not on television during daytime hours.
Apparently, the channel Televen had the audacity to show Homer, Marge, Bart, Lisa and Maggie at 11 a.m. -- a time slot that the commission said was OK for all viewers. What irked the regulators was that most viewers at that time of day are children -- and by airing "The Simpsons," the channel violated regulations to protect children.
In the Associated Press story, Commission Director Elda Rodriguez said in a statement that the agency had urged Televen in January not to show "The Simpsons" at that time, but the channel did not comply. Rodriguez complained of "inappropriate language" and scenes "that can influence the behavior and education of boys, girls and adolescents."
Because of its indescretion, the station could be fined, kept off the air for 3 days, or have its programs chosen by the commission in place of regular programming.
A spokeswoman for the station said it is still waiting for information from the commission, but will keep "The Simpsons" off the air until a decision is made.
So what, you may wonder, is being broadcast in place of "The Simpsons" at 11 a.m.? "Baywatch Hawaii," featuring scantily clad lifeguards — a program the channel says has not drawn complaints.