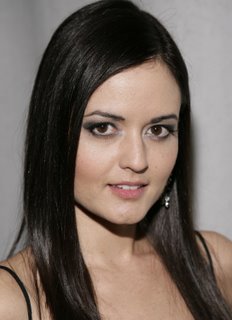 Kevin Arnold must be disappointed. The actress who played Winnie Cooper on "The Wonder Years" has gotten married.
Danica McKellar married composer Mike Verta in a ceremony Sunday in the California seaside town La Jolla. McKellar's publicist confirmed marriage on Wednesday. It was first reported by People magazine.

The 34-year-old actress, shown above, and the 36-year-old Verta began dating in 2001 and were engaged last summer.
McKellar famously played the elusive young love interest of Arnold on "The Wonder Years," which aired on ABC from 1988 to 1993. Arnold was played by Fred Savage.

McKellar last starred in the 2008 Sci-Fi Channel movie "Heatstroke," for which Verta composed the score. After studying mathematics at UCLA, McKellar wrote two books, "Math Doesn't Suck" and "Kiss My Math."