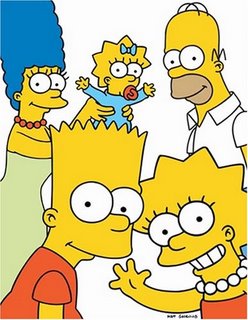 It's time to vote for your favorite Simpson.
The post office wants folks to vote early and often for their favorite among the five new stamps honoring the nation's funniest dysfunctional family.
The Simpson stamps will be issued May 7, portraying Homer, his wife, Marge, their son Bart, daughter Lisa and baby Maggie.
The characters, created by cartoonist Matt Groening, have become pop culture icons in 20 years on Fox television.
The 44-cent stamps went on display at 8 a.m. Thursday at
www.usps.com/simpsons
and votes can be cast at that site until May 14.
The price of a first-class stamp goes up 2-cents to 44 cents in May.