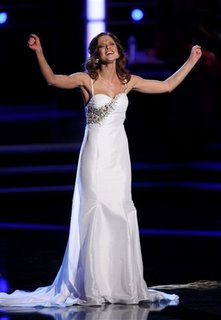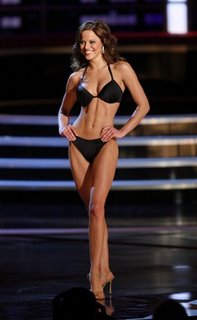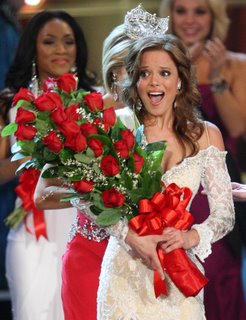 Miss Indiana Katie Stam, a 22-year-old University of Indianapolis student, was crowned Miss America Saturday night in Las Vegas. Stam claimed the crown while fighting off a throat infection and laryngitis.
Here is some of the account by the Associated Press:
The Seymour, Ind., native drew loud applause for her rendition of "Via Dolorosa" during the talent portion of the show. She also strutted onstage in a black bikini and an off-the-shoulder, white lace evening gown. During the interview portion of the competition, she decried the use of performance-enhancing drugs among professional athletes and discussed the definition of glamour.
"That beauty that you feel on the inside, it's that confidence, that radiance inside of you, that's what glamour is," Stam said.
Stam won a $50,000 scholarship and hopes to obtain a bachelor's degree in communications and become a television news anchor. She began competing in pageants at age 15.
The event took place at the Planet Hollywood Hotel and Casino in Las Vegas.