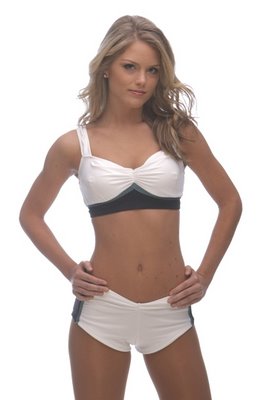 The Philadelphia Eagles organization received a great honor today.
No, they weren't named Team of the Decade, nor did they get a bye into the Super Bowl.
The honor occured off the field, and didn't involve any of the players. No, this award went to one of the cheerleaders.
In its September issue released Tuesday, Maxim magazine -- in its NFL preview -- named rookie cheerleader Janelle Stangl as one of the league's four "most gorgeous" cheerleaders.
Stangl, shown above in a photo from the
Eagles
, was the only member of the organization to be mentioned in the issue.