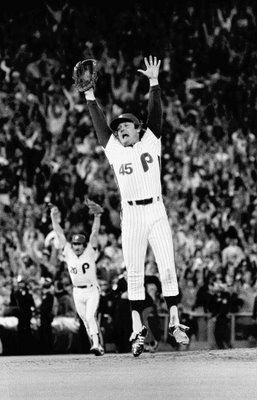 Tonight is the 28th anniversary of the Phillies winning their only World Series title.
Tug McGraw struck out Kansas City's Willie Wilson at 11:29 p.m. to set off a wild celebration which began with McGraw leaping into the air in the Associated Press photo at right.
Let's hope the situation repeats next week, with Brad Lidge taking the leap off the mound.