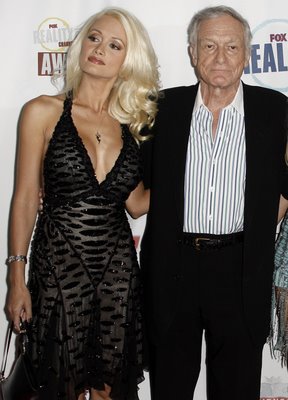 It didn't take long for Playboy founder Hugh Hefner, 82, to find a new girlfriend after his breakup with Holly Madison, shown together in this Associated Press photo.
Hefner actually found two.
According to Madison in an interview with Us magazine, she introduced Hef to 19-year-old twins Karissa and Kristina Shannon.
To read the full story, click
here
.